So, now that my computer is nominally fuctional, I'm working on getting pictures of my recent travels up, and then eventually catching up the archived footage from last year. but... i continue to be lazy. So here, for your enjoyment, are a couple of my photoshop experiments I made a few months ago - part of my art for gmail offer.
(Click to see the full size versions)
This one was for one of the ex-Quito-roommates. I was fooling around with different Ecuador photos and ended up with a sky theme.
- The background picture I took climbing Pichincha, looking back at the path and down on Quito.
- I took the Canoa picture over Semana Santa last year.
- Jennie took the Mindo photo between xmas and new years 2005, which was my very first trip out of Quito.
- John's friend Gabriel took the Tungurahua photo from his home in Salasaca, when it was erupting last summer.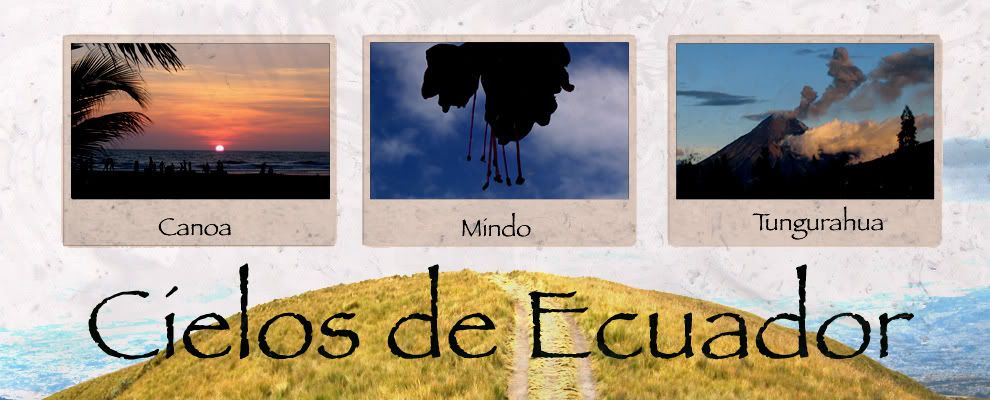 This one was for B. From
this excellent action shot
which I had just unearthed and scanned. Ah, college.